Summer Reading Program Ideas
In my Intro to Teaching dual credit class, our final assignment was to develop a continued Summer learning calendar for June and July. They had to come up with activities to  help students to continue learning over the summer so that they will be less likely to lose reading and thinking skills. I encouraged my students to come up with activities that would be engaging, educational, yet fun.  Then, someone posted on the librarian's listserve about their summer reading challenge. I thought, what a great idea for a blog post. Here are a few of the Summer reading challenge/program/activities that were shared with me or that I found online. Click on the titles for print outs or web links.
Bethany Voight
Library Media Specialist, STC, STLP
 Zoneton Middle School
Bullitt County Public Schools
502.869.4419
This Summer Reading Challenge consist of a grid of reading activities with various points attached according to time and effort required. Students who complete the challenge which requires 3 activities to be completed will receive a prize and points according to the items completed. It also includes a reading log.
*Google images search harrypottermoviememorbilia.blogspot.com
Stephanie Griffith
Library Media Specialist
Highlands Middle School
2350 Memorial Parkway
Fort Thomas, KY 41075
Each time students read a book, they fill out the information about the book with their name in a Google form on the library's web page. Each time they read a book and fill out a form, their name gets entered into a drawing for gift cards. There are winners at each grade level, 6th, 7th and 8th. The drawing takes place when they return to school in the Fall.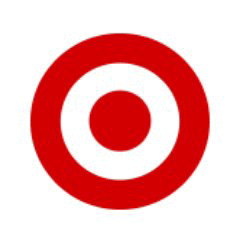 by Nancy Holder
Librarian
Monroe County Middle School
600 S Main St
Tompkinsville, KY 42167
(270) 487-9624
We are having a summer reading challenge for all of our students. Incoming 6th graders have been given information. Students will log their minutes on the Scholastic website. Each student is challenged to read at least 1000 minutes over summer break.  There are four levels of awards for students who read. Everyone that logs their minutes will earn free time. Students who read between 250-999 minutes will earn an ice cream sundae and free time. Students who read over 1000 minutes will earn pizza, ice cream sundae, and free time. The top readers in each grade level will go out to a restaurant to eat. I am working with some area businesses to see if they will sponsor gift certificates and have a drawing.
Students also sign the Summer Reading Pledge on the Read KY website.
The Barnes and Noble summer reading program for kids gives kids a free book when they read 8 books over the summer.
Their summer reading program for 2016 is called Barnes & Noble Summer Reading Triathlon.
The theme this year is wellness, fitness, and sports. This web link will send you to lists of ideas for readers of all ages. Make sure you collaborate with your public library to make your summer reading program even stronger.
This link from ALA will give you some background and tips on various Summer Reading programs nation wide. It will give you links to grant opportunities and theme ideas. Be sure to share your ideas with ALA so that they can add them to their archives. You can also find some age appropriate reading lists.
Best of luck in planning your Summer Reading Challenge. If you have a great success with your program, why not consider presenting at one of the KASL conferences such as Summer Refresher or the Fall Conference.
2 Comments